Dr. Joe Nunnari - The chiropractor who Cares, who Listens, who Gets Results.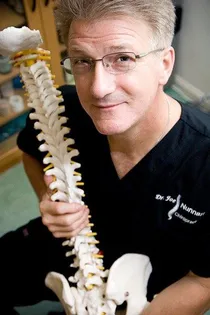 Care...Compassion... and Experience you can trust.
Licensed by the Maryland Department of Health and Mental Hygiene since 1985 and a member in Good Standing of the Maryland Chiropractic Association (MCA), Dr. Joe Nunnari is a highly reputable and respected chiropractor who has been serving Germantown and surrounding Montgomery County, Maryland communities since 1986. Dr Joe has treated hundreds of patients in various clinical settings, (Personal Injury, Workers Comp Injuries, Physical Therapy with Rehabilitation) and as a Supervisor Chiropractor, has trained dozens of chiropractic assistant trainees to be competent assistants in their daily use of physical therapy and therapeutic/rehabilitative exercise.Dr Joe has acted as a practice consultant for his colleagues and has given public lectures about the physiological concepts of natural healing through mechanical manipulation.
Education:
University of Maryland (1968-71)
Montgomery College (1977-79)
Logan College of Chiropractic (1981-1985)
Bachelor of Science Human Biology (1983)
Doctor of Chiropractic (1985)
Niel Asher Frozen Shoulder Technique Certification (2013)

Licensure:
Supervisor Chiropractor with Physical Therapy Privileges, 1985
Maryland Department of Health and Mental Hygiene License #SO1274

Memberships & Associations:
Maryland Chiropractic Association (MCA)